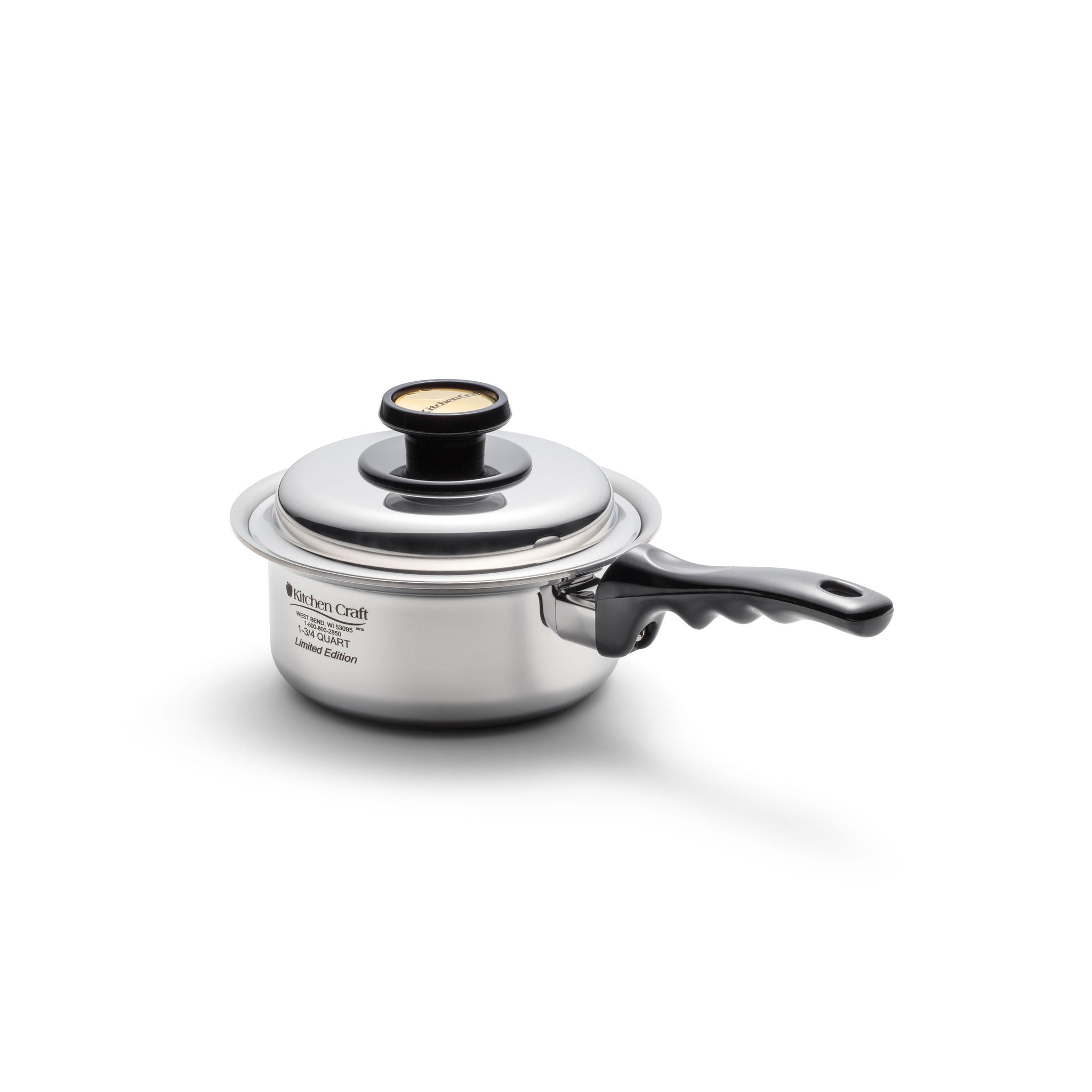 The size and versatility of the 1.75 quart sauce pan will quickly make it one of your favorite essential  tools in the kitchen. This is the perfect size for side dishes like macaroni and cheese, mashed potatoes and small casseroles.   

The deeper side walls give you more space to prepare your favorite sauces, pastas and soups.  The vapor seal lid allows you to cook vegetables without water which retains the natural flavors and nutrients.
Your 1.75 sauce pan is compatible on gas, electric and induction stove tops as well as in the oven up to 350 degrees.  Keep your kitchen cool by using it on your Gourmet Cooker Base to create the perfect slow cooker meals for two to three people. 
Dimensions: Rim Diameter - 8.00" Inside Diameter -6.37" Height - 3.38" Weight: 2.80 lbs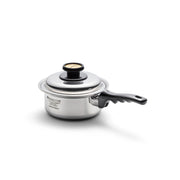 1-3/4 Quart Saucepan