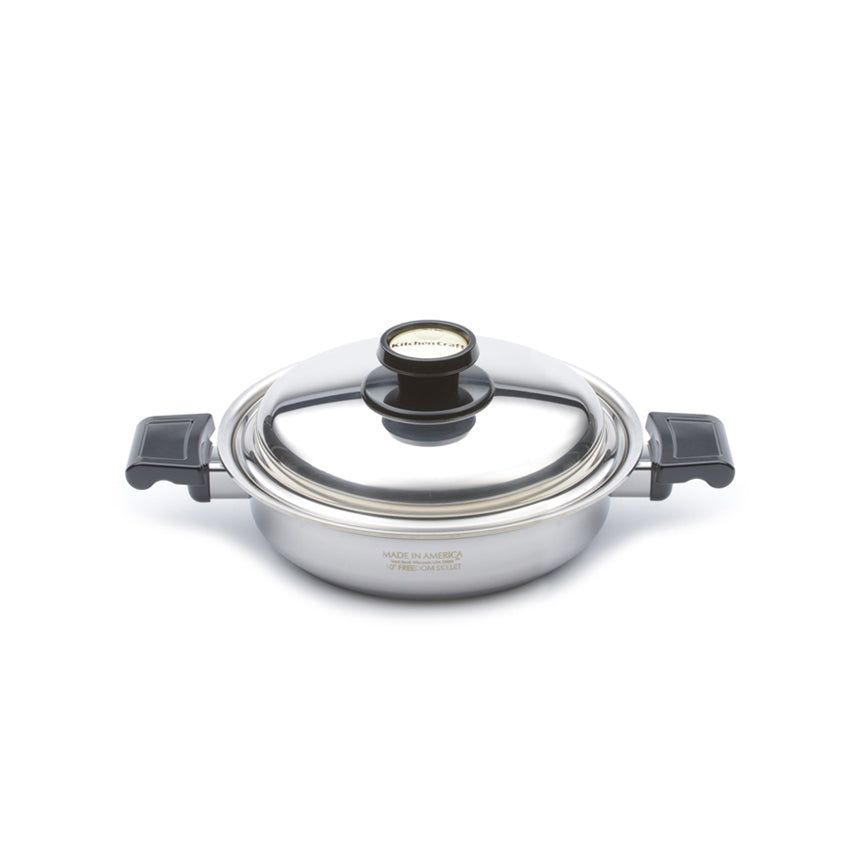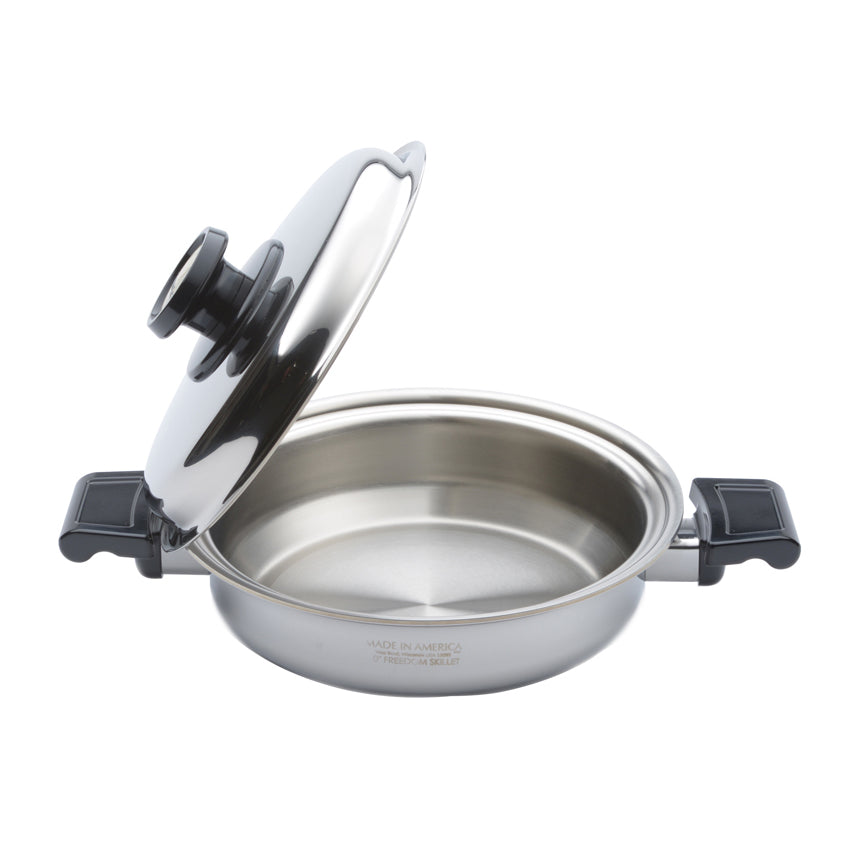 2.3 Quart Casserole Pan with Cover
Also known as the Medium Skillet or 10" Freedom Skillet, this is quite simply the perfect pan! We now have it available with two short handles. This is such a versatile piece, you'll want more than one! Our 2.3 Quart Casserole Pan can be used for steak, pork, chicken, fish, potatoes, vegetables, grilled cheese, the list goes on and on! And it also fits on the Gourmet Cooker Base! Does your conventional cookware set have a pan that can do all that? Not likely!
Dimensions: Rim Diameter - 10.18" Inside Diameter - 8.50" Height - 2.62" Weight: 2.30 lbs.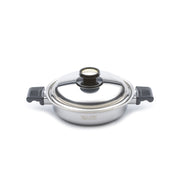 2.3 Quart Casserole Pan with Cover