Why Kitchen Craft
Kitchen Craft Waterless Cookware is American-made in
West Bend, Wisconsin, and has been for over 100 years! Our cookware
is crafted from American steel—the highest quality surgical stainless steel
in the world. Our unique state-of-the-art design, finish and durability were engineered and constructed by a team of talented American workers.
The original Kitchen Craft cookware was created through a unique process
in which layers of metal were merged together across the bottom and up the sides of the pans. This merging of surgical stainless steel and aluminum alloy ensured that heat spread smoothly and quickly without hot spots. Today,
this process has been perfected, using seven layers of metal, creating the
most even heat conductivity imaginable. As a result, Kitchen Craft is the best energy-efficient thermal core cooking system in the world and is induction ready!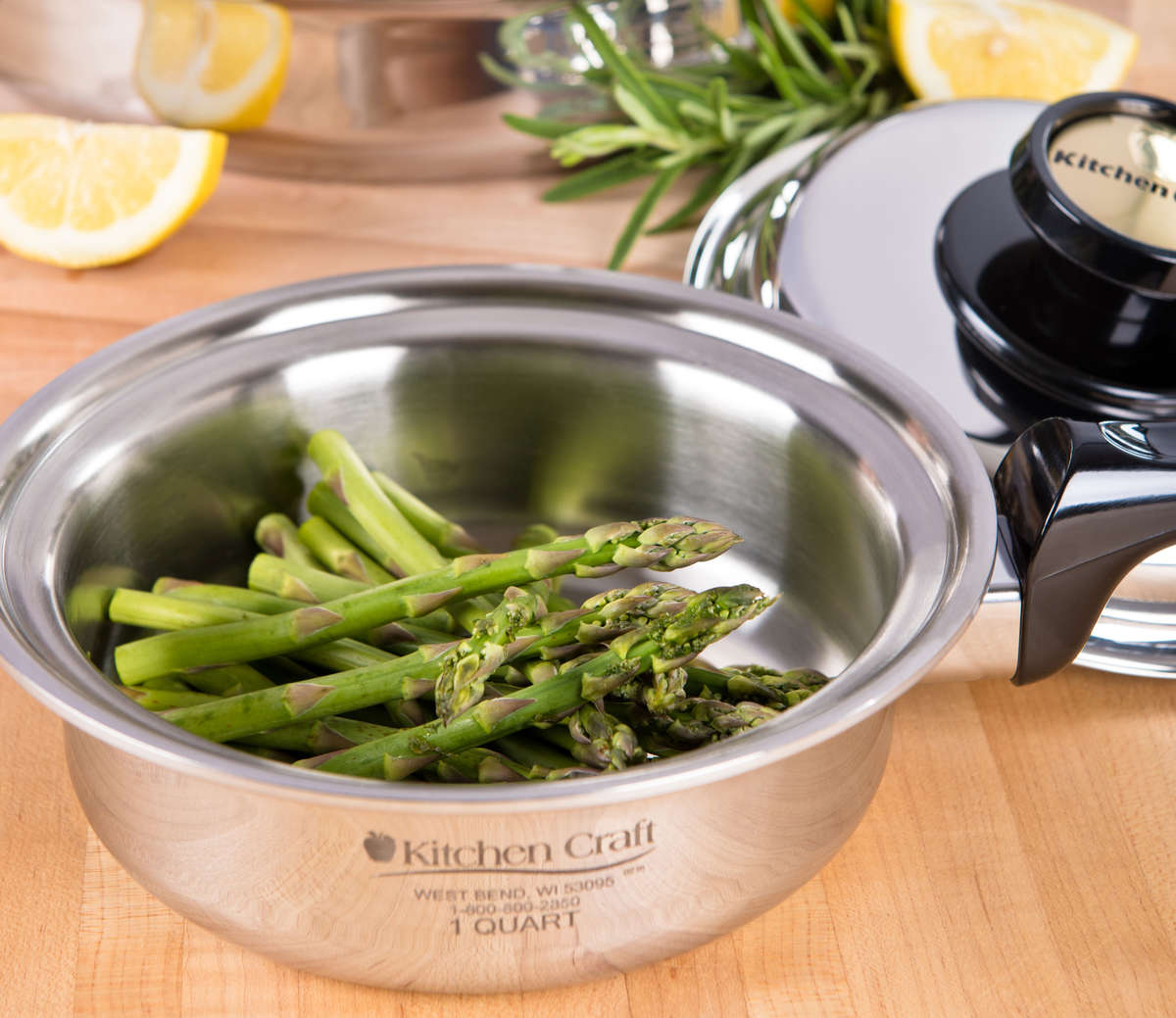 What Is Waterless Cooking?
Waterless cooking simply means cooking without the
addition of water or grease. Waterless cookware helps you
prepare healthier meals while saving time, money, and energy.


The Kitchen Craft team enhanced our original waterless
cookware technology by updating the design and
developing an energy-efficient cooking system that embraces
American ingenuity while capturing the magic of healthy living.
By heating food quicker—at lower temperatures and without
added fat or excess water—it's helping ensure a better
future for the next generation.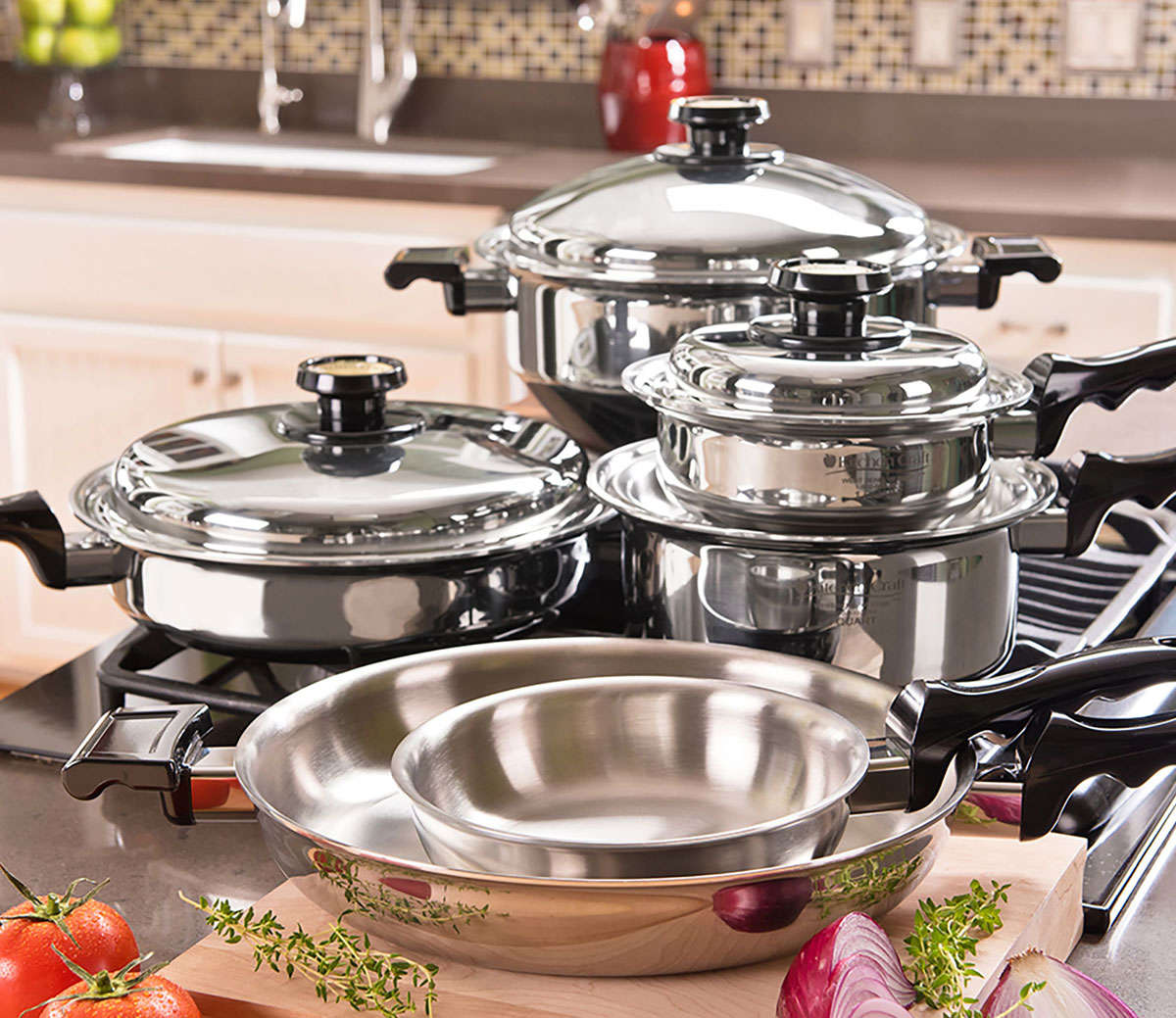 Why Is Waterless Cooking Healthier?


Too much water spoils a cook's best efforts to prepare healthy meals.
As most vegetables contain 90 to 95% water, there is absolutely no
need to add even more water during the cooking process. Adding
water strips the vegetables of their precious minerals and natural
salts, sending these nutrients right down the drain.


Waterless Cooking minimizes temperatures and reduces the need for added water helps preserve valuable vitamins and nutrients, not to
mention the food's natural flavors and colors. Our highest quality
stainless steel vapor cookware requires no additional oil, butter or
fats, sparing your food unnecessary calories and cholesterol.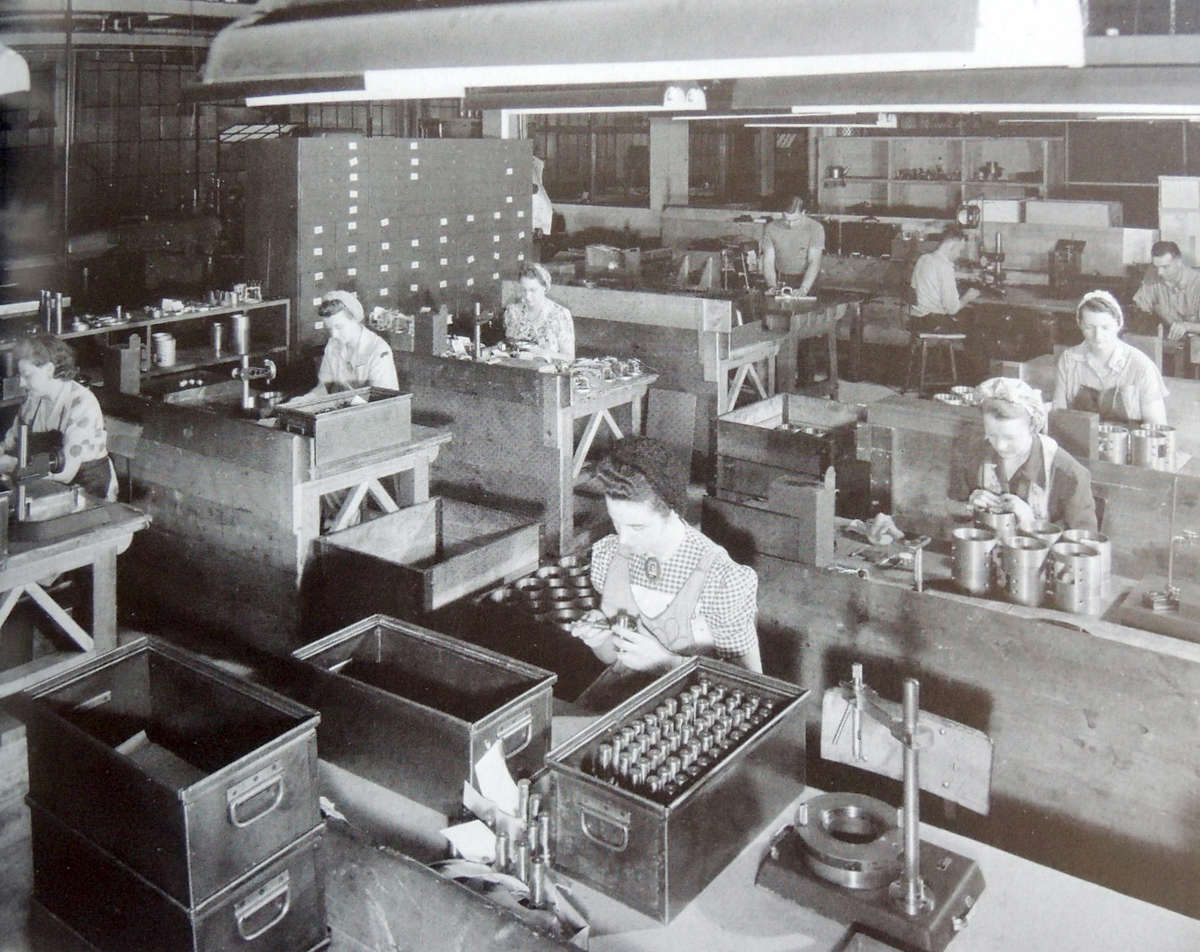 Our American Story


Kitchen Craft cookware was first manufactured in West Bend, Wisconsin, over 100 years ago and is still proudly made in the USA to this day. You can feel secure in the fact that your Kitchen Craft purchase is not only an investment in the best cookware but also in American workers, heritage and values. Our company proudly supports the men and women who defend America's freedom and way of life, preserving the principles our forefathers fought and died for.
Read More


Our American Manufacturing Journey from
Ore to Door - Kitchen Craft Cookware
Watch Video