Kitchen Craft Cookware was first manufactured in West Bend, Wisconsin, over 100 years ago and is still Proudly Handcrafted In America to this day.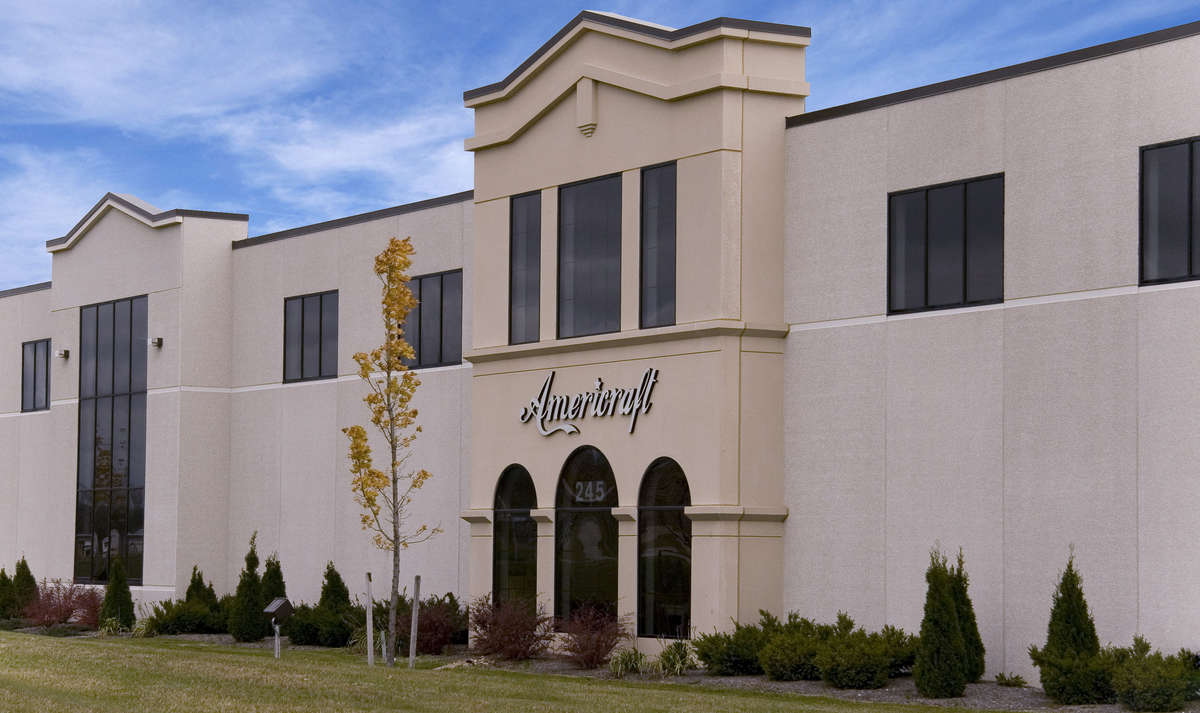 You can feel secure in the fact that your Kitchen Craft purchase is not only an investment in the best cookware but also in American workers, heritage and values. Our company proudly supports the men and women who defend America's freedom and way of life, preserving the principles our forefathers fought and died for.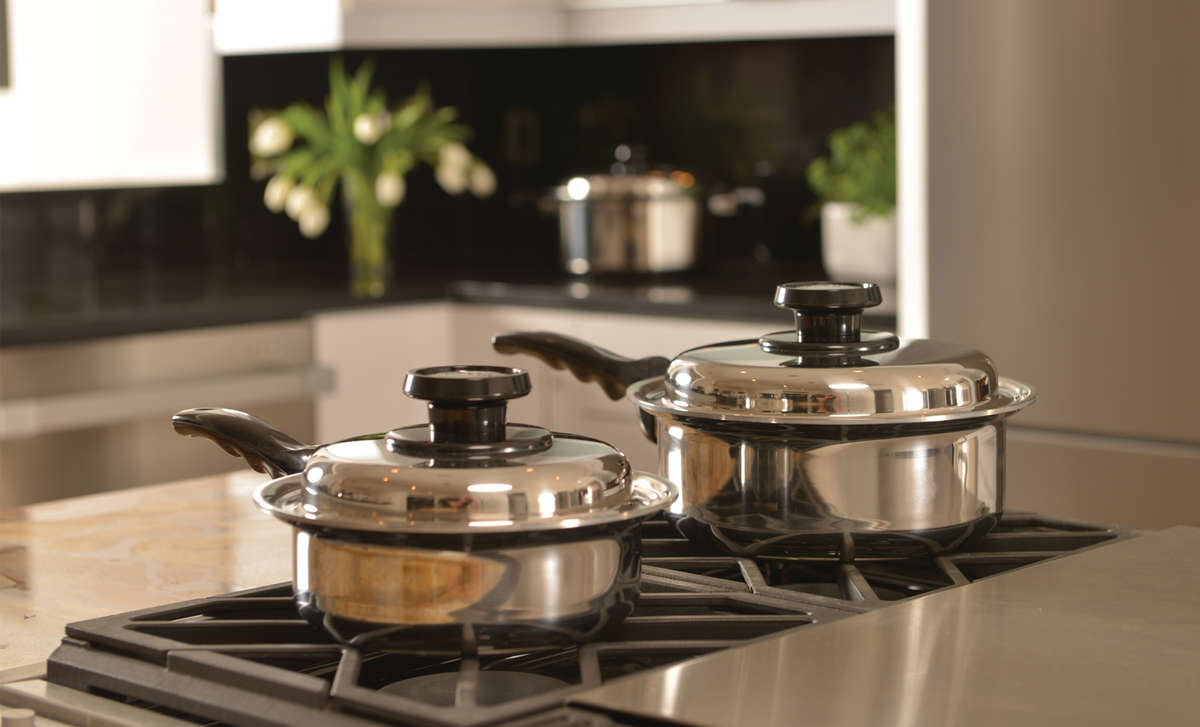 WHAT MAKES THIS COOKWARE "HEALTHY?"
When using our Waterless Cooking Method, you are able to remove oil, butter, lard, etc. from your cooking process. This small change could remove over 1500 calories from your diet each week. In addition, cooking vegetables without water retains vitamins and nutrients that you are currently pouring down the drain. You can also cook foods at lower temperatures, which further reduces the chances of losing valuable nutrients.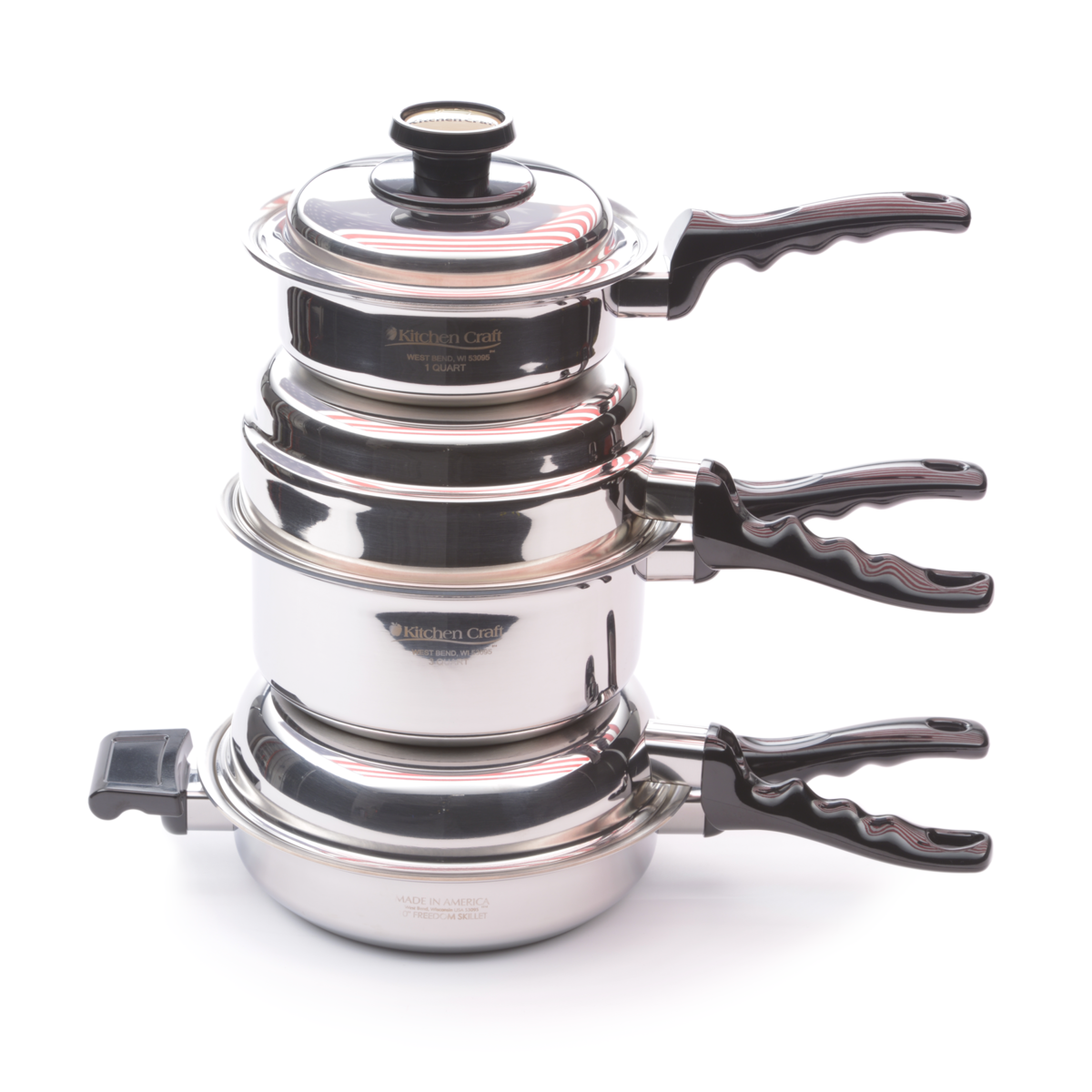 WHAT MAKES
KITCHEN CRAFT COOKWARE DIFFERENT?
This question is asked most by media or public relations professionals. Their desire to report "what's hot" leads them to
wonder what makes this brand different from the many other pots and pans on the market. There are many features that make this brand different but there are four benefits that make it truly unique:

Customer Focused – Our goal is to ensure each customer receives
quality service and gets the most from their cookware. Each customer becomes a part of our family and receives a lifetime of unique cooking experiences.
Waterless Cooking – Our cooking technique uses the natural moisture
from meats and vegetables to cook food instead of unhealthy additives or water which strip the food of valuable nutrients.

Handcrafted In America and American Owned - Kitchen Craft Cookware is manufactured by Americraft in West Bend, Wisconsin, USA.

Sustainability – Our stainless steel cookware is manufactured using
a sustainable process leaving NO carbon footprint on the planet. In addition, the fact that the utensils will last for many generations reduces waste and the construction allows you to use less water and energy. Our products promote a sustainable lifestyle from the plant to your table.