Why Waterless Cookware
Waterless Cookware Cooks Better Tasting, More Nutritional Food!
Shop Now
Kitchen Craft Cookware is handcrafted in the USA,
which is manufactured in our Green Manufacturing
facility in West Bend, Wisconsin.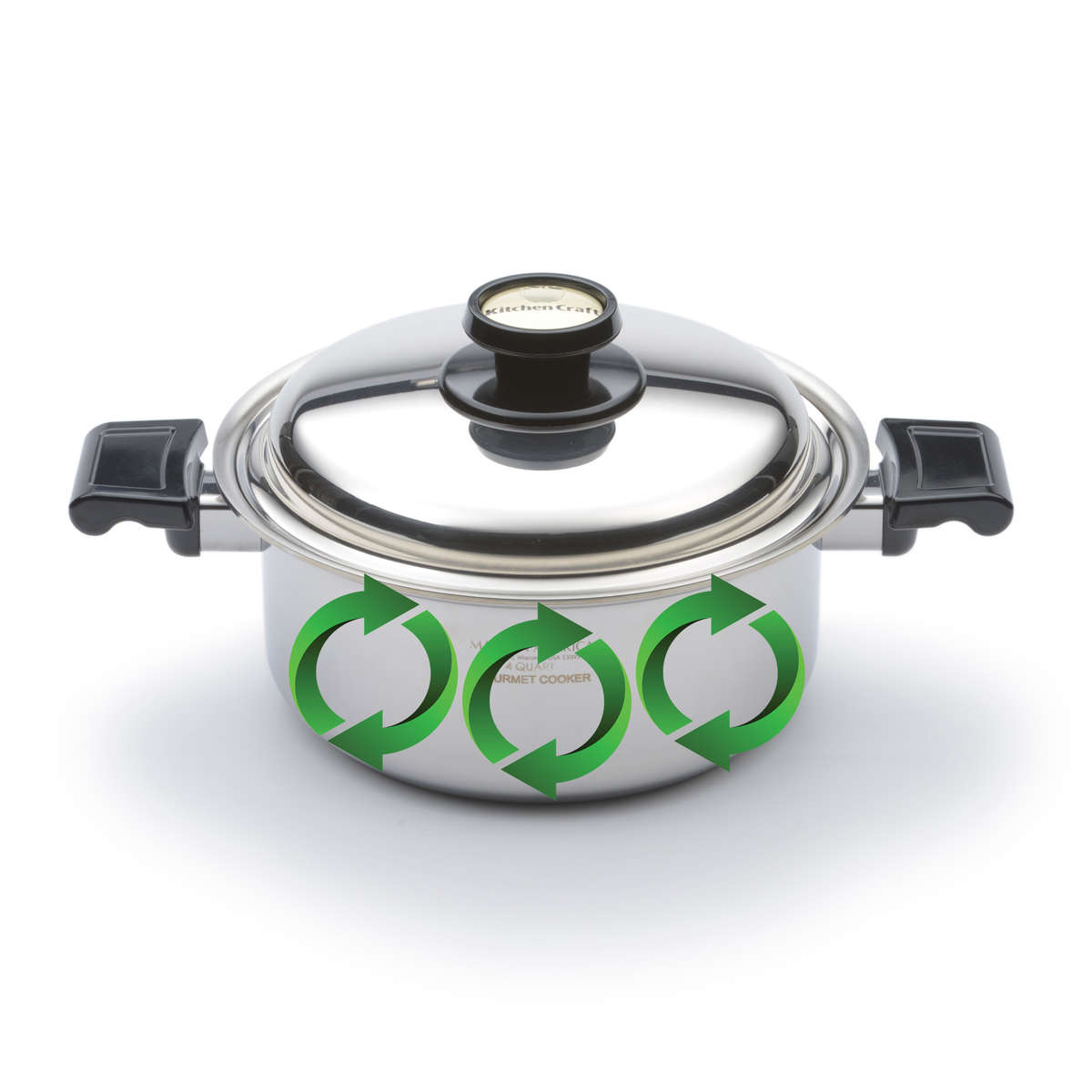 Inside Scoop On Waterless Cookware
Kitchen Craft Cookware is unlike any cookware you've ever experienced. This energy efficient cooking system moves beyond traditional cooking and captures the magic of waterless cooking to heat your food quicker, at lower temperatures and without added fat or excess water, ensuring recipes stay nutritious, flavorful and appetizing.
Waterless cooking creates fast, even heat that gently surrounds your healthy recipes, from vegetables and meats to grains and baked goods. The lids are specially designed to create a Vapor Seal that captures heat and keeps it moving around your food, not escaping out the sides.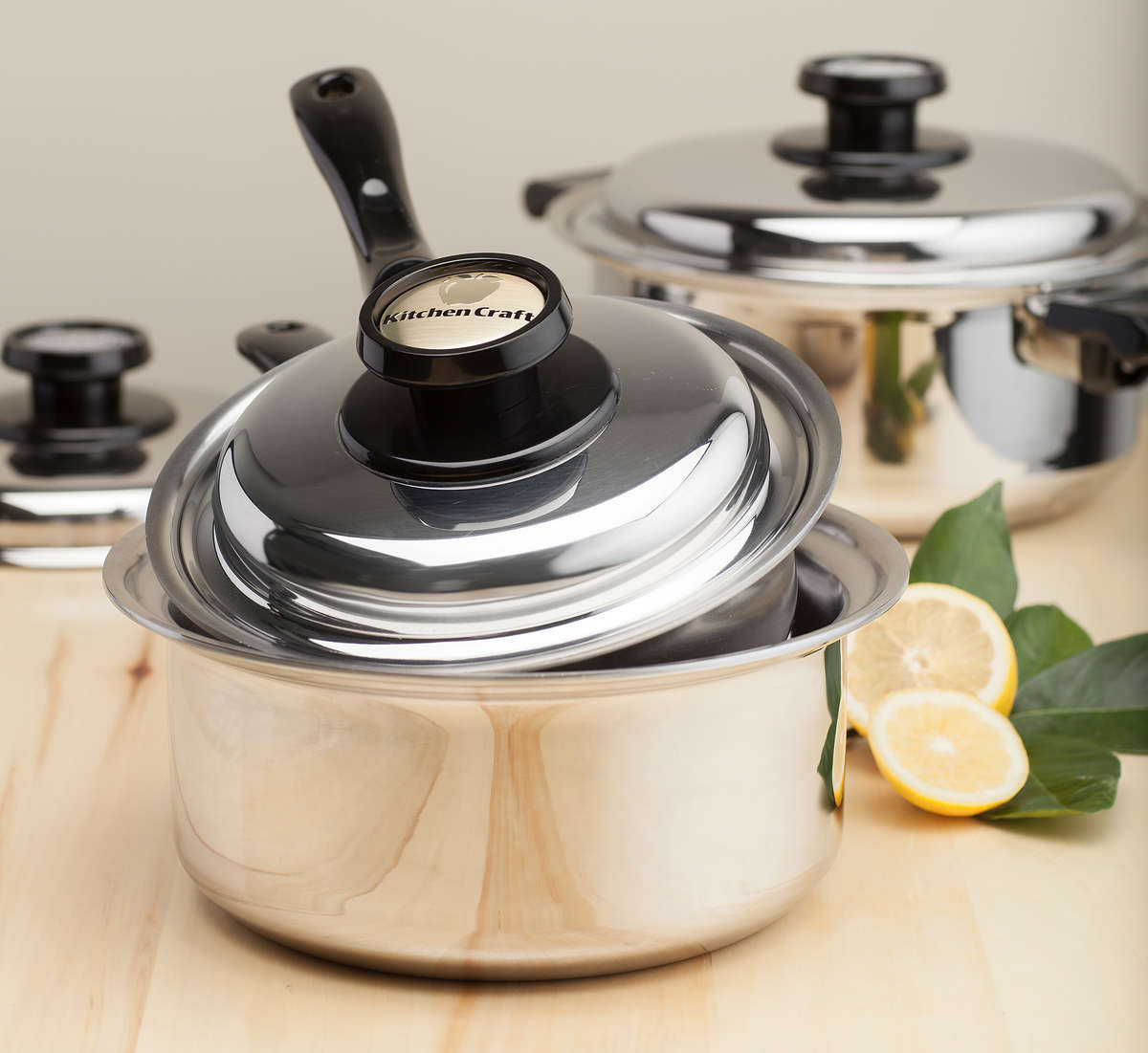 Best-In-Class Stainless Steel
Our stainless steel cookware is made with the highest quality stainless steel, so it is built to last. All of our products are backed by a lifetime warranty protecting you from any manufacturing defect in workmanship so, you can enjoy the energy saving benefits of green cooking and better tasting food as long as you'd like.
Cookware Construction
Kitchen Craft Cookware is made of three primary metals, with a .110 Gauge of thickness. The inside layer (what primarily touches your food) is T-304 Surgical Grade Stainless Steel and the range is 18/8 to 18/10. "Range" (18/8 and 18/10) refers to the percentage amount of chromium and nickel in the metal. In this case, it's 18% chromium and 8% to 10% nickel. The outside layer (what touches the heat) is T-400 series stainless steel which has a lower nickel content and high carbon steel content to interact on induction cook tops. These two layers of stainless steel surround a layer of aluminum, which ensures superior heat conduction.
Bakeware Construction
5-ply, .07" thickness designed with T-304 surgical grade stainless steel, encompassing a heat-conducting aluminum core. Your food never comes into contact with soft metals such as aluminum,
non-stick coatings, nor other potentially-hazardous elements.