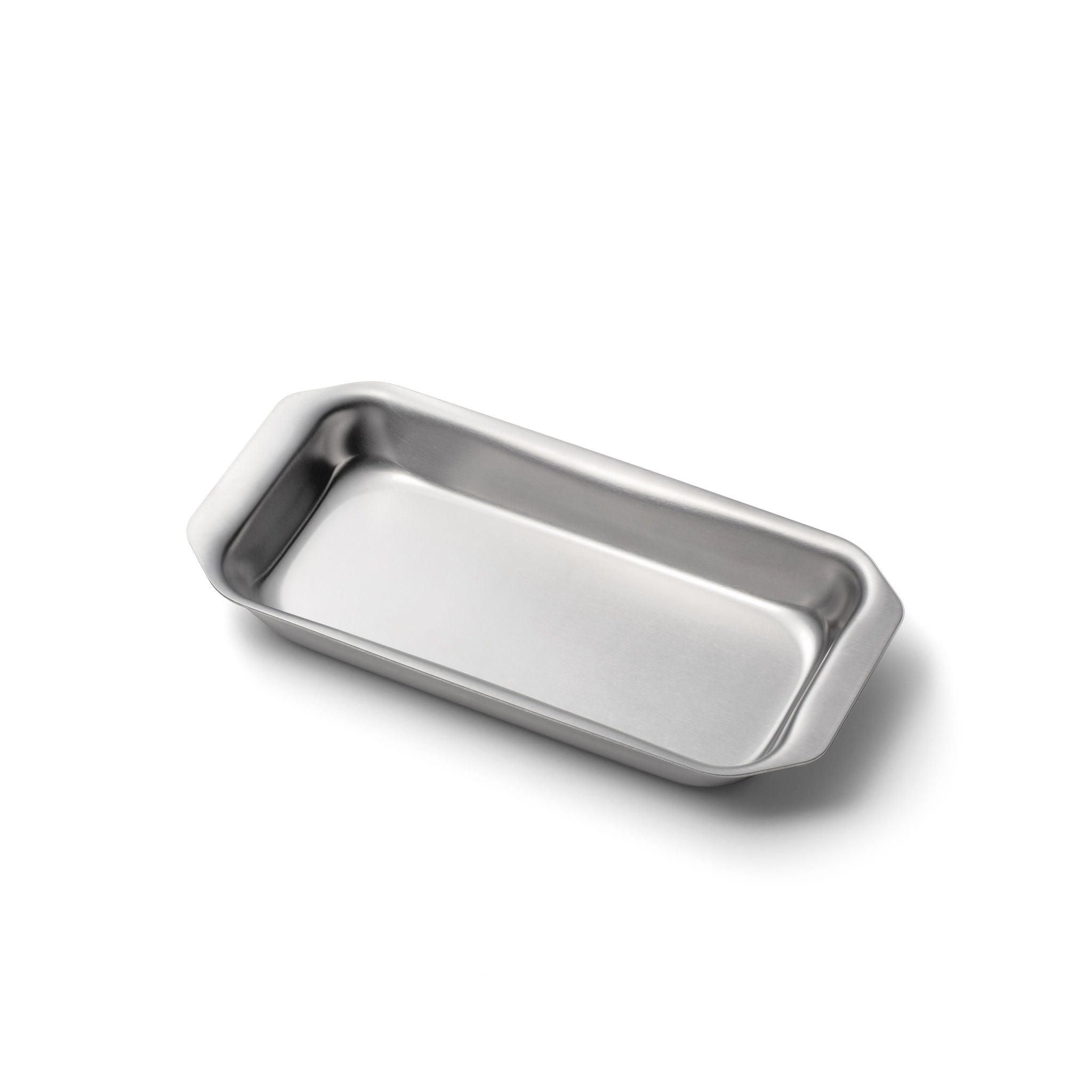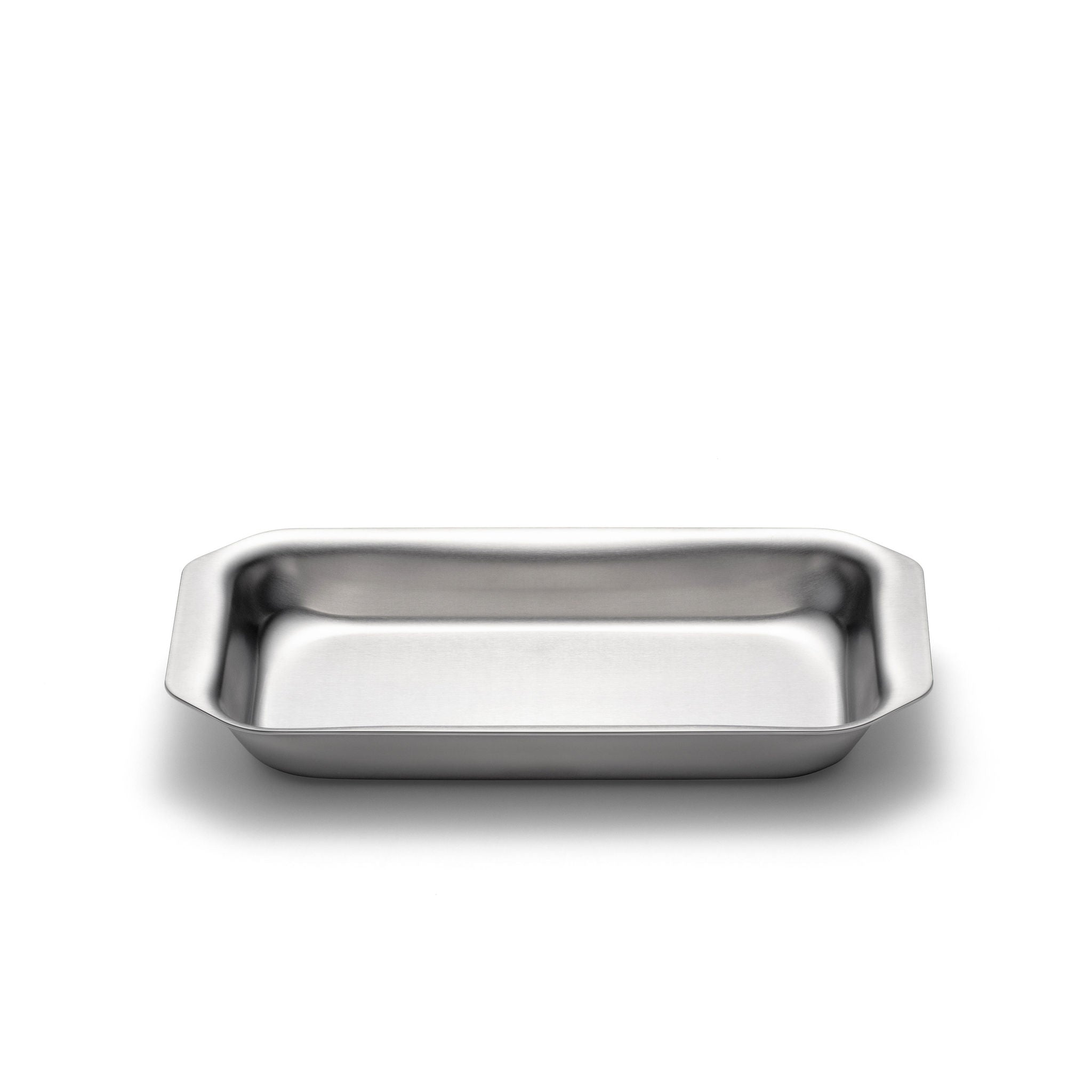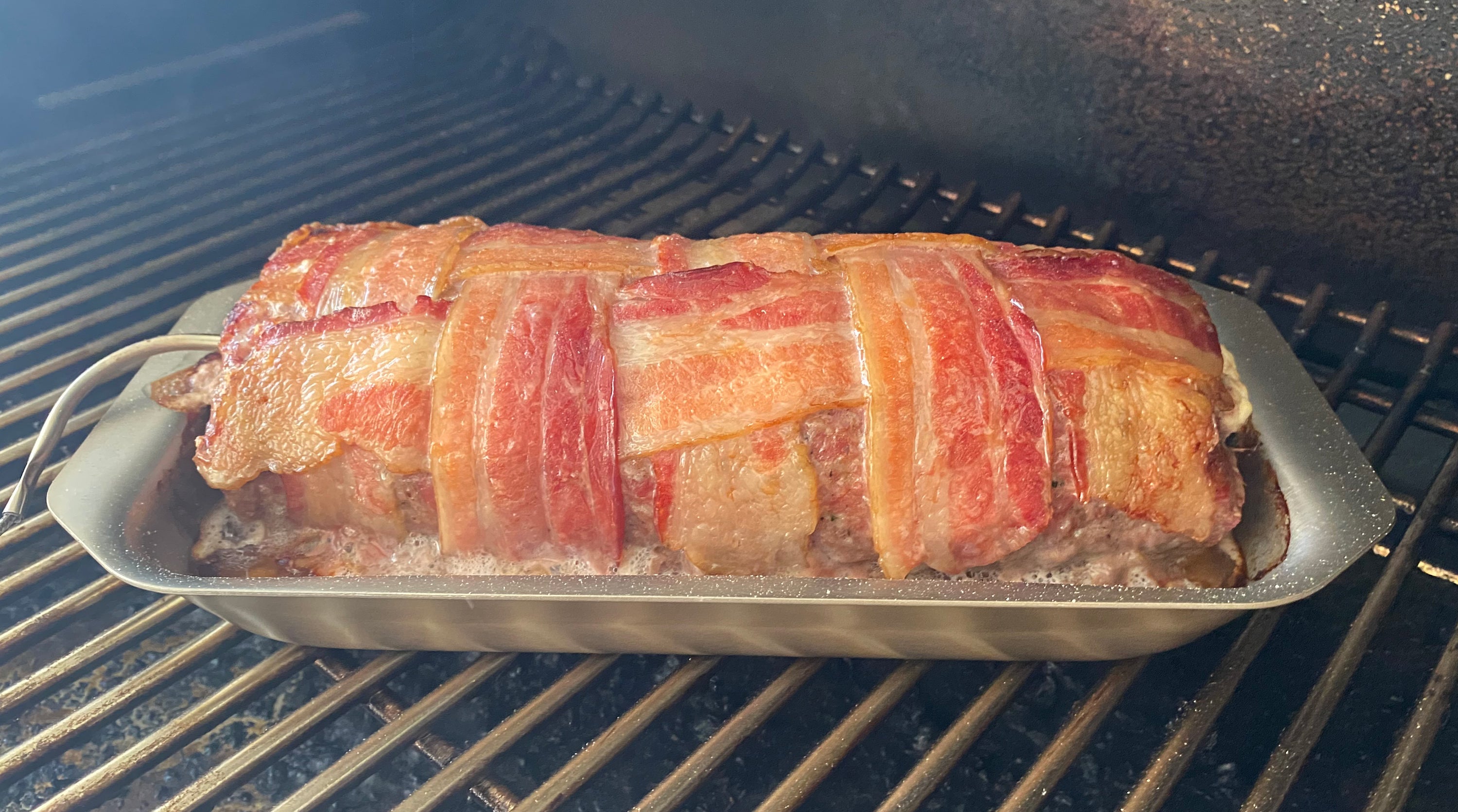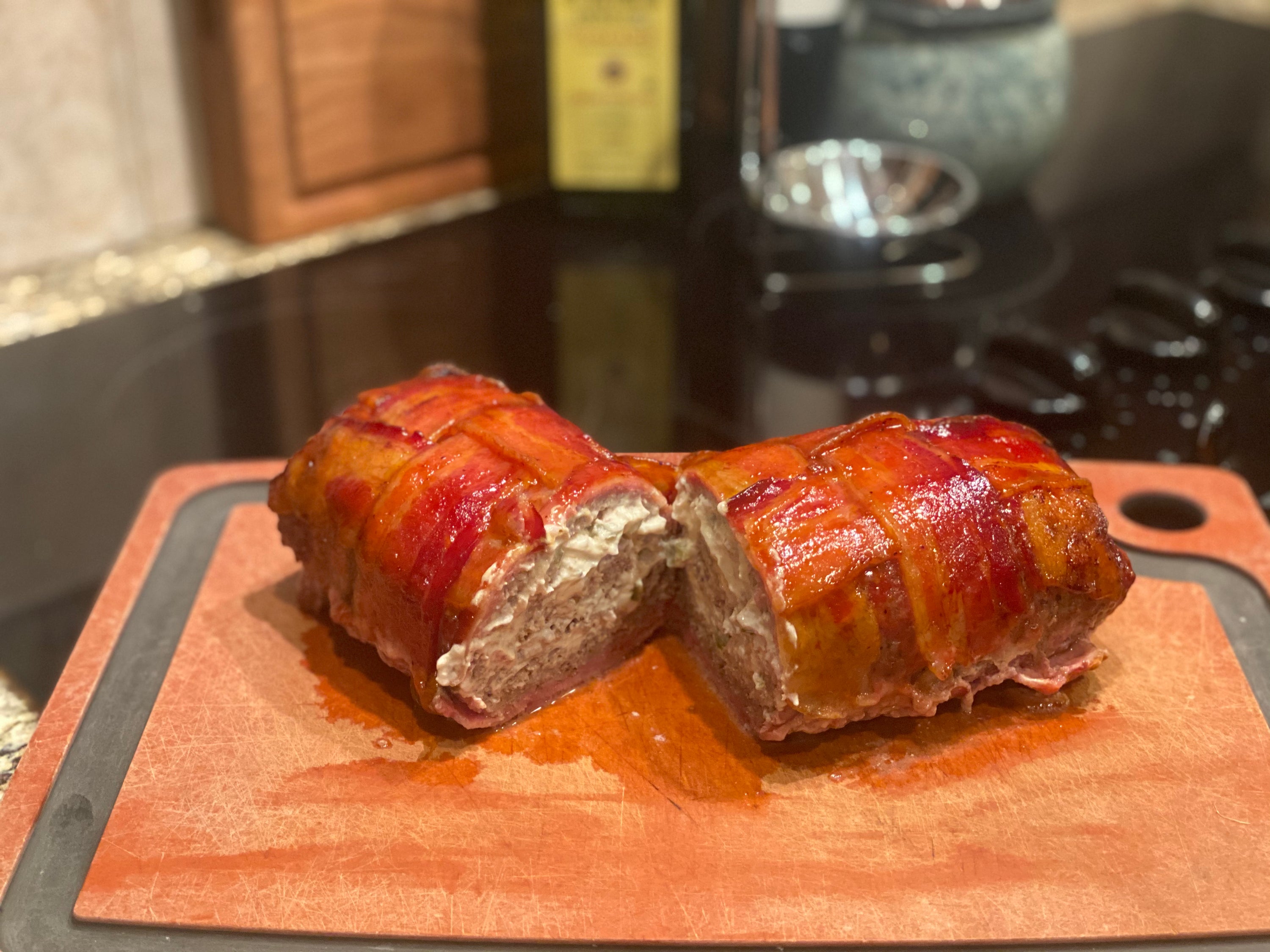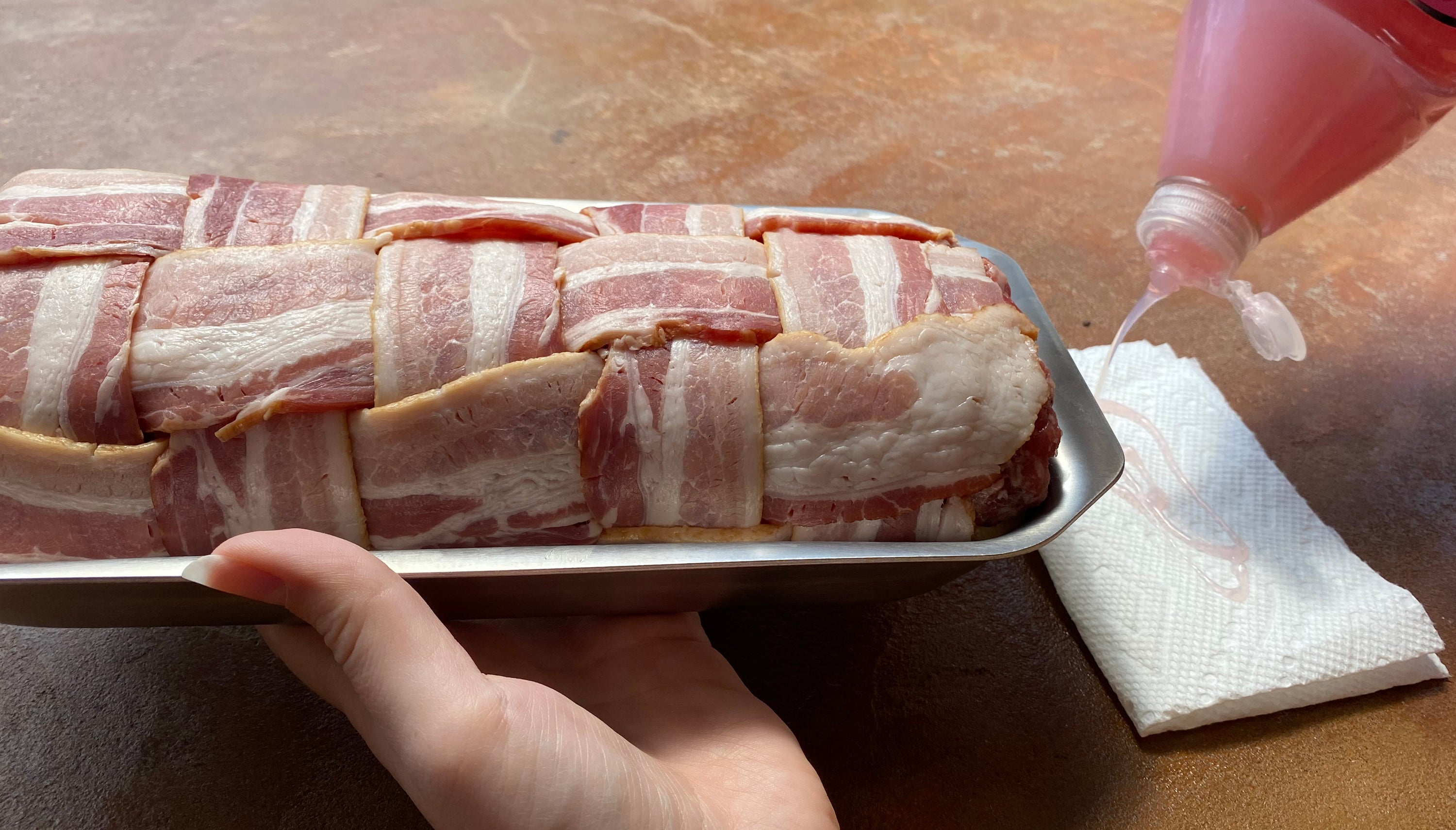 Expand your baking and grilling capabilities by adding the Kitchen Craft Cookware Stainless Steel Mini Loaf Pan to your collection. This pan is great for grilling or baking in the oven meatloaf, roasting vegetables and baking cakes or breads. Kitchen Craft's Mini Loaf Pan mimics the sleek design, performance and quality of their stainless steel cooking tools. It's made with 5-Ply construction and has a T-304 surgical stainless steel baking surface. No other bakeware cooks so evenly! Most Importantly it's Made In America. As is the case with every Bakeware product in our collection, the Loaf Pan is covered by a Lifetime Warranty.
Product Features:

Outside dimensions is 11.87" x 6.87"
Inside cooking dimension is 10" x 4.75"
Inside depth = 1-9/16"
Recommended Maximum Useable Inside Capacity = 32 Ounces = 4 Cups
Max. Inside Capacity to Overflow = 44 Ounces = 5.4 Cups

Oven Safe ~ Cladded Metal ~ .07 Gauge ~ T-304 Surgical Grade Stainless Steel ~Made In America 

Grilling Tip: Use dish soap to coat around the outside of the pan. This helps keep the grill marks off your cookware or bakeware.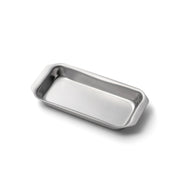 Stainless Steel Mini Pan