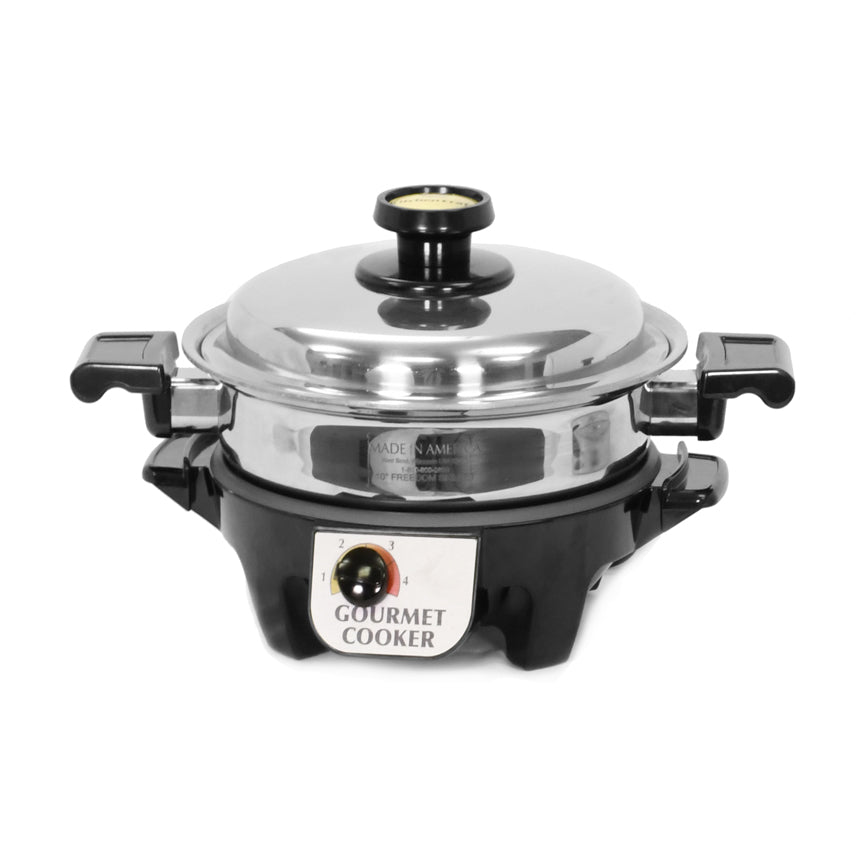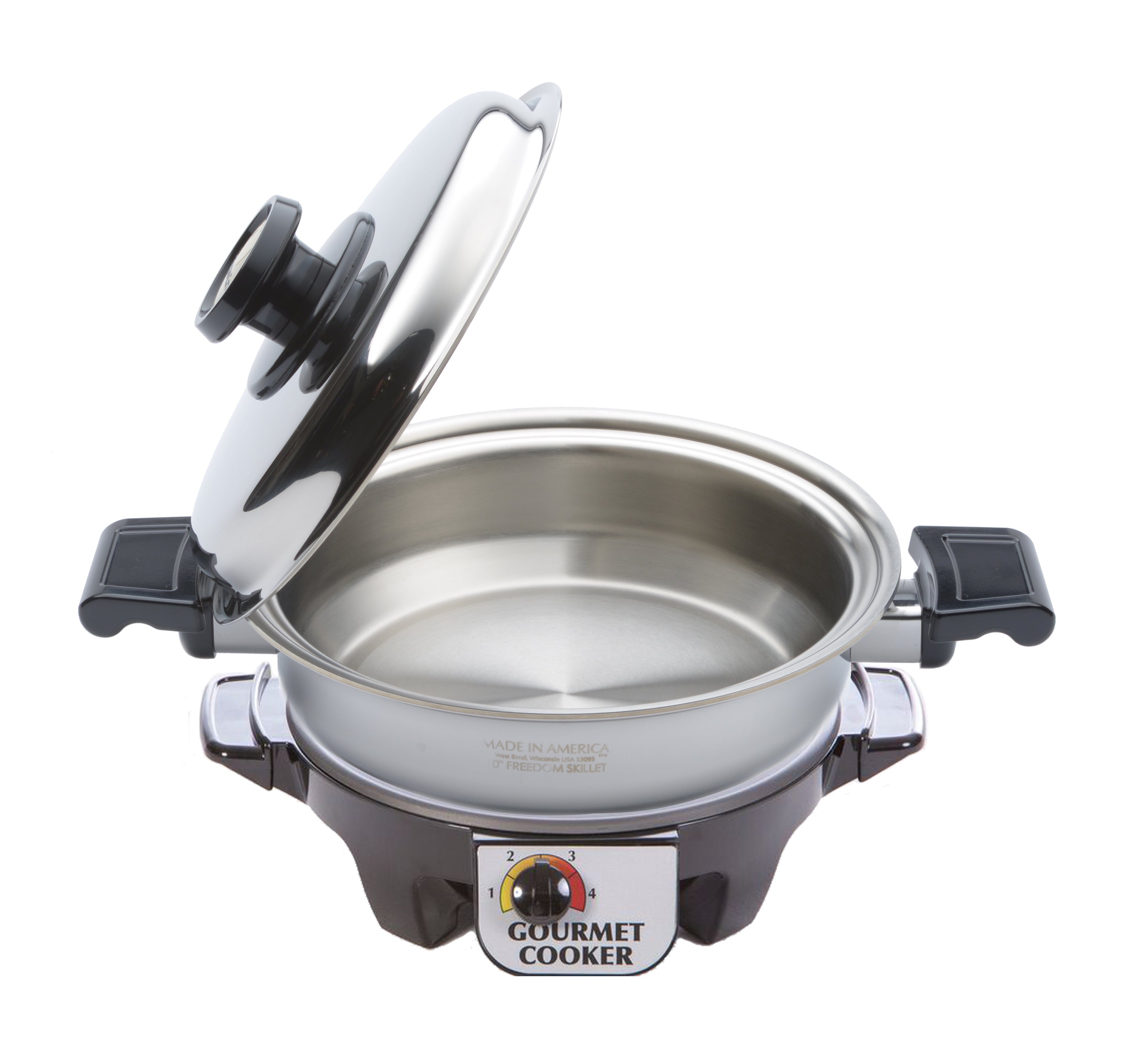 2.3 Quart Gourmet Cooker Set
Don't want to spend hours in the kitchen making dinner or don't want to eat out anymore? Let our 2.3 Quart Gourmet Cooker do the work for you! Slow simmer a delicious pot roast or chicken with fresh vegetables that will have the whole family running to the dinner table! You'll love the time and energy you save, leaving more time to spend with family and less time in the kitchen! This piece is a must-have! The 2.3 Quart Gourmet may be used on the stove, or on the Gourmet Cooker Base (included).

Dimensions: Rim Diameter - 10.18" Inside Diameter - 8.50" Height - 2.62" Weight: 2.30 lbs.
This set includes:
2.3  Quart Gourmet Slow Cooker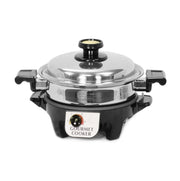 2.3 Quart Gourmet Cooker Set