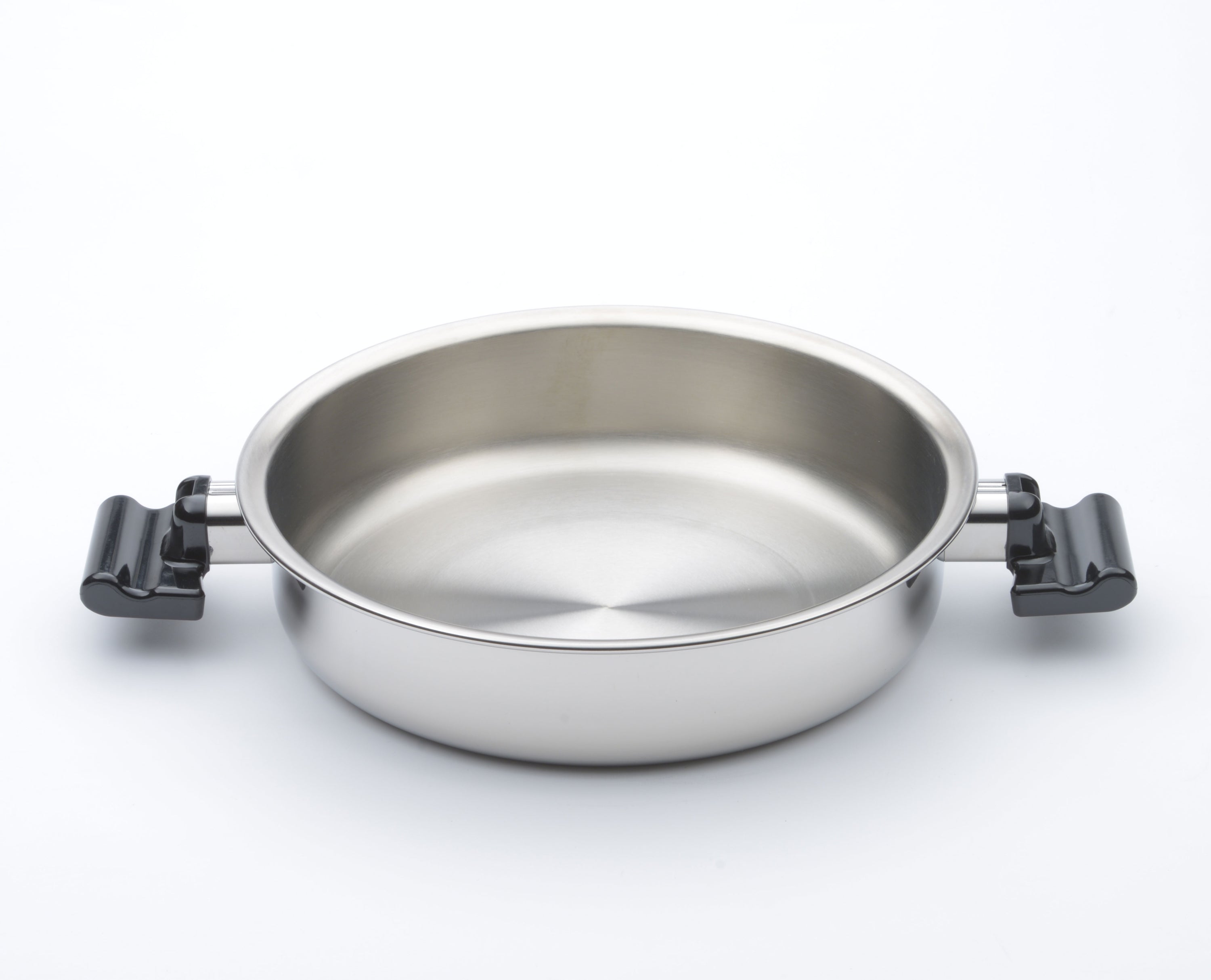 Factory Second - Senior Dome Cover
$79.00
Regular price
$209.00
Scratch and Sample is cookware that has dents, blemishes, or has been slightly used which does not allow it to be sold as First Quality. The imperfections do not affect the performance of the cookware in any way. The photos do not show any of the imperfections. All scratch and sample products are final sale!
Our Dome Covers* are like nothing you've ever seen before! Their unique design makes them multi-functional. Check this out! You can't do this with conventional cookware...
Need to melt chocolates or cheese for a recipe? Place your Dome Cover inside a larger pot to create a double-boiler!
Ever think to cook corn on the cob standing up? Turn your Dome Cover upside down and use as a lid for larger vertical cooking space!
Want to steam some broccoli to go with your rice? Place another pot on top of the Dome Cover for stack-cooking!
Need an extra serving dish? You can serve cooked food inside the Dome Covers!
The Large 10" Dome Cover will work with your 6 and 8 Quart Stock Pot as well as your Large Skillet.
*Dome Covers are not 7-ply. They are not designed to be used on any burner alone. Placing your Dome Cover on a burner will destroy it. Only use Dome Covers for their intended uses as stated above.
Dimensions: Rim Diameter - 11.31" Inside Diameter - 10.25" Height - 2.87" Weight: 1.87 lbs
Factory Second - Senior Dome Cover

$79.00

Regular price

$209.00